---
Shameless Plug of the Week:
Super Mario Bros. 2

[Links] [E-Mail] [Waldo] [Store]
---
Episode #62: Meanwhile Something Completely Different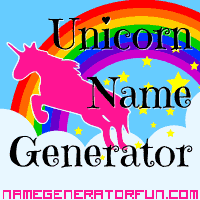 Robin is a little bossy boots.
He is as blue as the sky,
and he changes the weather.
Get your own unicorn name from the unicorn name generator!
So as you can see, I am not lying. That is my unicorn name. Thank you, Seann for posting that on my Facebook today and giving me something to crap out as fast as possible so that I can continue playing Civilization V in not too dissimilar a manner than Robin Blue-Lord lives his life.
PS - Something tells me that this will not be the last we hear from Robin Blue-Lord. (Next week I'll have a real comic done. Really, I just didn't want to not update without warning.)
-Trent coach black friday north face black friday lululemon cyber monday north face cyber monday Juicy Couture cyber monday beats by dre black friday kate spade black friday kate spade black friday north face cyber monday Juicy Couture cyber monday north face black friday north face black friday kate spade cyber monday north face black friday beats by dre cyber monday coach black friday coach cyber monday beats by dre cyber monday coach black friday lululemon black friday north face black friday kate spade cyber monday canada goose black friday michael kors black friday michael kors black friday michael kors black friday lululemon black friday beats by dre black friday uggs black friday uggs black friday coach cyber monday Juicy Couture black friday kate spade cyber monday beats by dre cyber monday michael kors cyber monday beats by dre black friday hollister cyber monday coach cyber monday canada goose cyber monday Juicy Couture cyber monday michael kors Black Friday michael kors black friday michael kors Black Friday uggs Black Friday michael kors black friday michael kors Black Friday jordan 11 legend blue legend blue 11s legend blue 11s jordan 11 legend blue jordan 11 legend blue legend blue 11s legend blue 11s legend blue 11s legend blue 11s jordan 11 legend blue jordan 11 legend blue jordan 11 legend blue legend blue 11s black infrared 23 13s jordan 11 legend blue jordan 13 black infrared 23 jordan 11 legend blue jordan 13 black infrared legend blue 11s legend blue 11s jordan 13 black infrared jordan 11 legend blue legend blue 11s legend blue 11s legend blue 11s legend blue 11s jordan 11 legend blue black infrared 23 13s jordan 13 black infrared 23 black infrared 13s black infrared 23 13s black infrared 23 13s legend blue 11s legend blue 11s jordan 11 legend blue jordan 11 legend blue jordan 13 black infrared black infrared 13s jordan 11 legend blue jordan 13 black infrared 23